News
All the details of the Roca Awards to the Hotel Initiative in the June issue of Gran Hotel Turismo
05/31/2018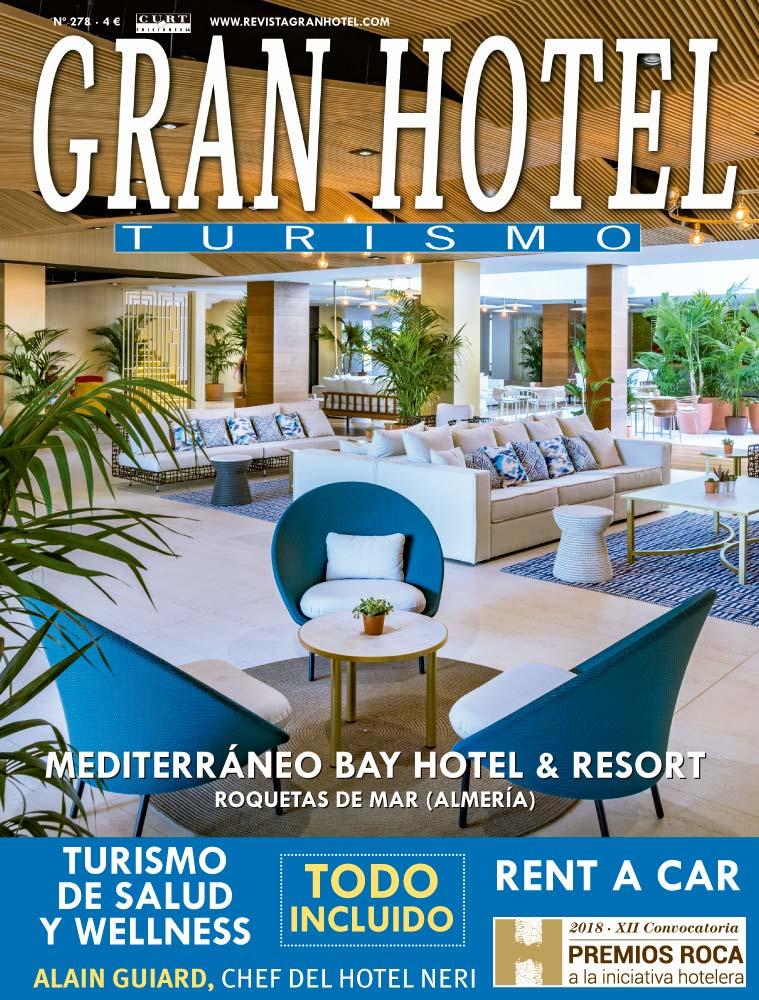 With one week to go before the event, you can read all the details of the Roca Awards to the Hotel Initiative in the June issue of Gran Hotel Turismo. 25 pages that tell the story of these awards created in 1993 by the magazine Gran Hotel Turismo, of the Curt Ediciones Group. Therefore, this year the Roca Awards to the Hotel Initiative Awards celebrate their 25th anniversary. In addition, the 63 nominees in each of the 15 categories that make up the 12th edition of the competition are also described.
The Roca Awards to the Hotel Initiative, which will be presented at the Roca Madrid Gallery on the 7th June, are sponsored by Roca, in collaboration with Alvic Contract Experience, Central Hisúmer, Extrem Puro Extremadura, Orac Decor, Rational, Tattoo Contract, Vandemoortele, Vermut El Ingenioso and Viajes El Corte Inglés.
In addition, this month Gran Hotel Turismo will include reports on health and wellness tourism, all-inclusive hotels, wine hotels and car rentals, among others.
You can download the magazine here