News
Gran Hotel Miramar, Best Architecture
06/18/2018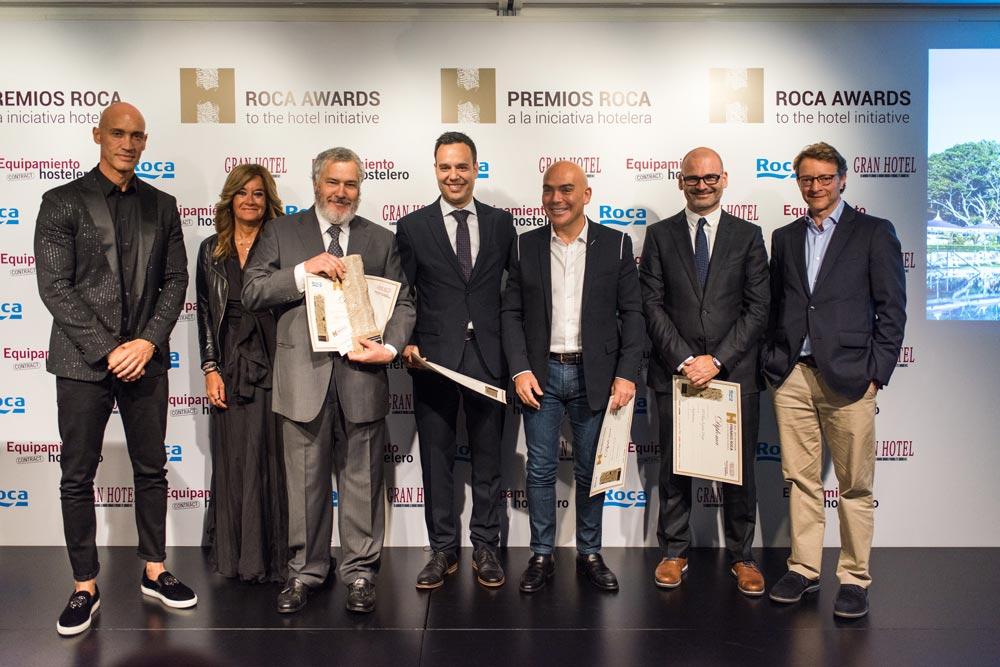 The Gran Hotel Miramar in Malaga has been the winner of the Roca Awards to the Hotel Initiative in the Architecture category.  The other three finalist hotels were the Parador de Lleida in Lleida, the Room Mate Carla in Barcelona and the VP Plaza España Design Madrid.
From its location in an impressive palace overlooking the Malagueta beach, the Gran Hotel Miramar, a five-star hotel member of The Leading Hotels of the World, has recovered the exclusivity and distinction of the original building inaugurated by the king Alfonso XIII under the name Hotel Príncipe de Asturias in 1926. It offers sophisticated premises, a result of a meticulous renovation and decoration carried out by the Estudio Seguí y Aneta Mijatovic, respectively, which protect the original work of the architect Fernando Guerrero Strachan. In addition, the hotel has been able to revitalize the entire environment and raise the status of the hotels in Malaga in terms of the organization of international events.
The Roca Awards to the Hotel Initiative, organized by the magazine Gran Hotel Turismo, were presented at the Roca Madrid Gallery on the 7th June.
The Roca Awards to the Hotel Initiative are sponsored by Roca in collaboration with Alvic Contract Experience, Central Hisúmer, Extrem Puro Extremadura, Orac Decor, Rational, Tattoo Contract, Vandemoortele, Vermut El Ingenioso and Viajes El Corte Inglés.