News
Gran Meliá Palacio de los Duques, Best Urban Hotel
06/29/2018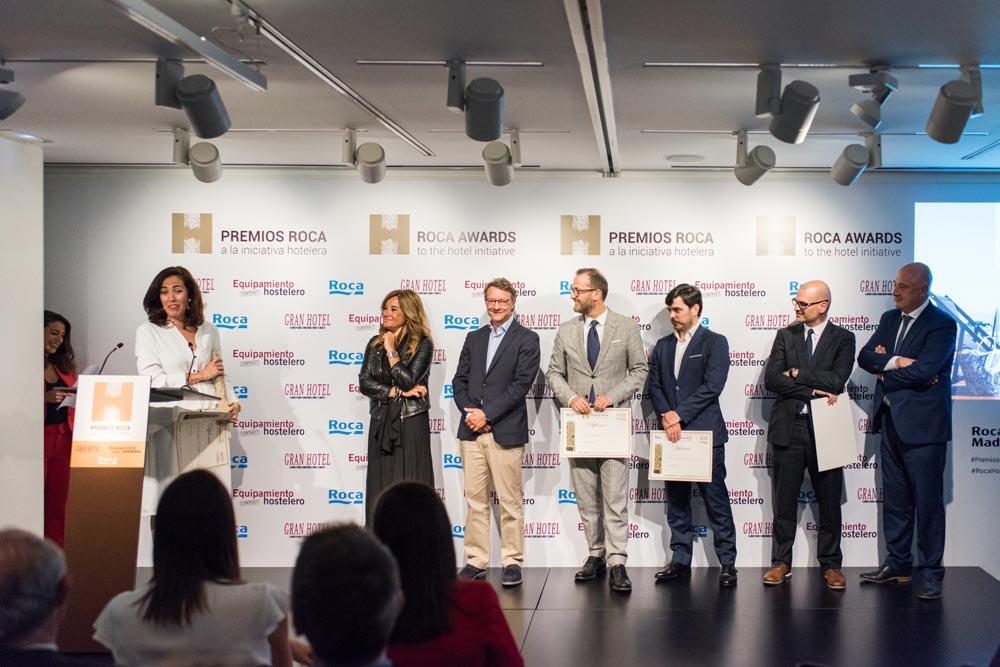 The Gran Meliá Palacio de los Duques in Madrid has been awarded Best Urban Hotel at the 12th edition of the Roca Awards to the Hotel Initiative, organized by the magazine Gran Hotel Turismo. The awards, which celebrate their 25th anniversary this year, were presented at the Roca Madrid Gallery on the 7th June. 
The other three finalists were: Hotel Indigo Madrid-Gran Vía, VP Plaza España Design in Madrid and The One Barcelona.
Located in the former Palacio de los Duques de Granada de Ega, the Gran Meliá Palacio de los Duques is the result of the renovation of the former Hotel Ambassador. With a magnificent Isabelline façade, inside it art is the piece de resistance, with ample and refined spaces that pay homage to Velázquez. Its accommodation offer includes 180 elegant and sophisticated rooms and suites, along with the RedLevel service, which provides guests a preferential treatment, the Thai Room Wellness with Thai therapists, a 1,000 square-meter historic garden, a rooftop terrace with privileged views of Madrid with swimming pool and jacuzzi, 800 square meters of spaces for meetings and various gastronomic spaces, including the Dos Cielos Madrid, with one Michelin star.
The Roca Awards to the Hotel Initiative pay tribute to hotels and hoteliers for their contribution to a sector that continuously renovates itself and surprises. Therefore, obtaining one of these awards entails an enormous prestige for those who work to improve the tourism industry, which is the main driver of the Spanish economy. 
The Roca Awards to the Hotel Initiative are sponsored by Roca, in collaboration with Alvic Contract Experience, Central Hisúmer, Extrem Puro Extremadura, Orac Decor, Rational, Tattoo Contract, Vandemoortele, Vermut El Ingenioso and Viajes El Corte Inglés.