News
José Luis Santos, Honour Award in Recognition to the Hotel and Tourism Personality
07/10/2018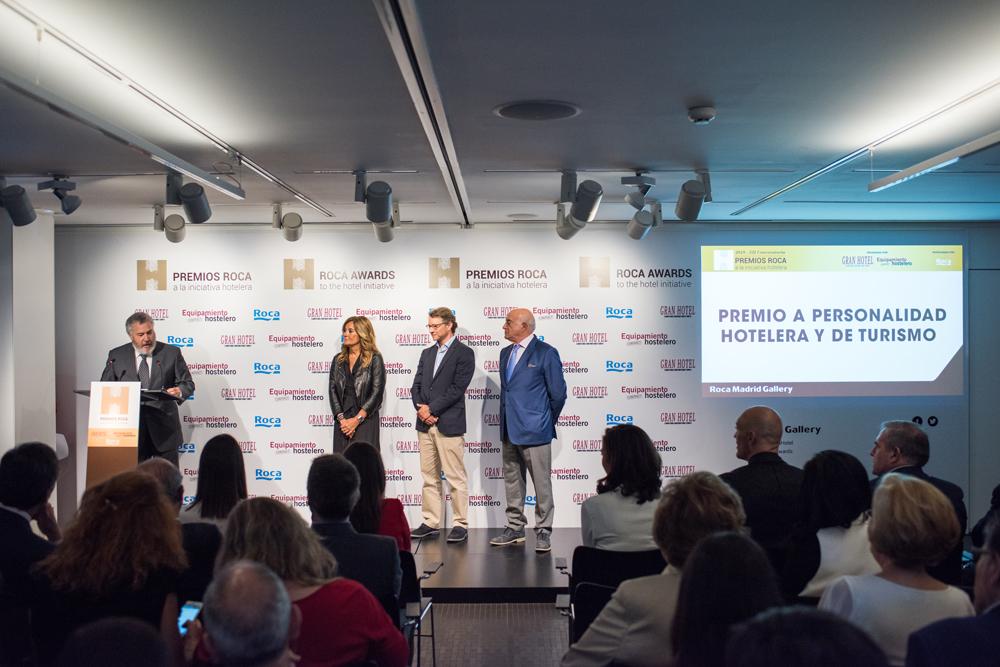 The Honour Award in Recognition to the Hotel and Tourism Personality of the Roca Awards to the Hotel Initiative was presented to José Luis Santos Tejedor, president and CEO of Hoteles Santos.
The jury decided to present this award to him for his more than 40 years as president of Hoteles Santos. The original company was founded by the brothers Jesús and José Luis Santos, uncle and father of José Luis Santos Tejedor. José Luis Santos Díez, father of the current owners, died in 1973 and Jesús Santos continued to run the company. The company was split in 1986, with the Santos Tejedor brothers taking over three hotels: Praga and Agumar in Madrid, and Santemar in Santander. It was then that José Luis Santos became the president of Hoteles Santos, whose only owners were the Santos Tejedor brothers. The chain currently has 12 five, four and five star grand luxury hotels, all of them owned. Throughout this history, none of the hotels that make up the company has been closed, ceded, rented or managed by other companies. José Luis Santos is also the president of the other companies of the group dedicated to real estate, agricultural activities, etc. 
The award was presented at a gala event that took place at the Roca Madrid Gallery on the 7th June. 
The Roca Awards to the Hotel Initiative pay tribute to hotels and hoteliers for their contribution to a sector that continuously surprises and renovates itself. Therefore, obtaining one of these awards entails an enormous prestige for those who work to improve the tourism industry, which is the main driver of the Spanish economy. 
Sponsored by Roca, these awards have the collaboration of Alvic Contract Experience, Central Hisúmer, Extrem Puro Extremadura, Orac Decor, Rational, Tattoo Contract, Vandemoortele, Vermut El Ingenioso and Viajes El Corte Inglés