News
La Isla y El Mar, Best Sustainable Hotel-We Are Water Foundation Award
07/02/2018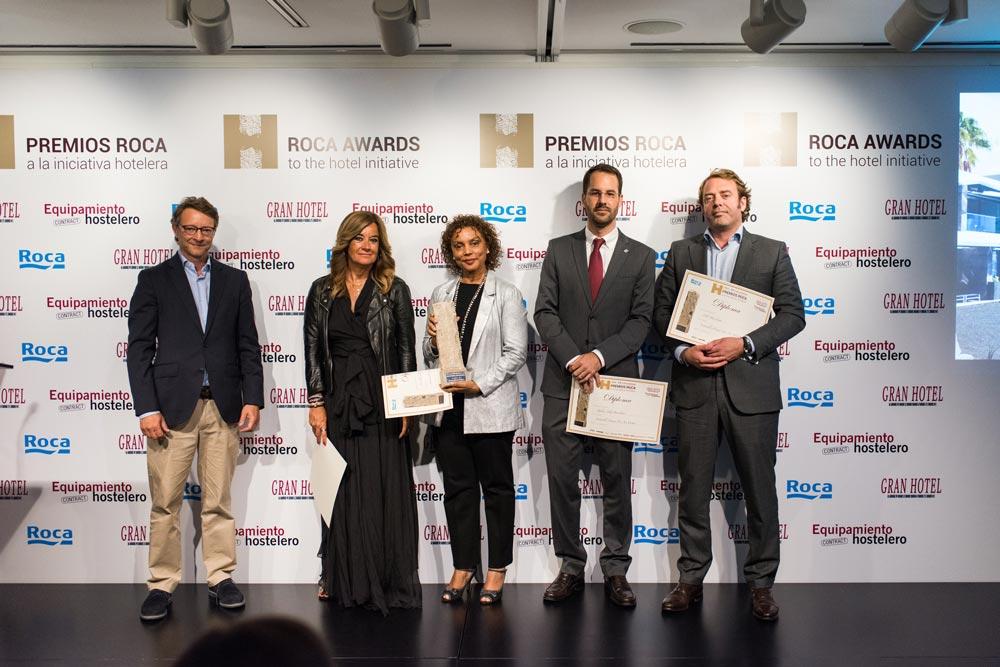 La Isla y El Mar Hotel Boutique in Puerto del Carmen (Lanzarote) has won the Roca Award to the Hotel Initiative in the Best Sustainable Hotel-We Are Water Foundation Award category.  The hotel in the Canary Islands had the Golden Tulip Barcelona, the Olivia Balmes in Barcelona and the OD Barcelona as opponents.
La Isla y el Mar holds the sustainability certificate Biosphere Responsible Tourism. The hotel has the best technological tools to perform an efficient management of the water resources; most of the cleaning products they use are biodegradable. It also has geothermal energy. During the building works an 80-metre deep well was drilled to extract seawater and channel it through special pipes located in the hotel corridors that take that water to the rooms for the operation of the air conditioning system. As for the water of the pool and boiler, it is heated by means of solar panels. In waste management, its mission is to raise awareness among customers, employees and collaborators about good practices for minimizing and/or reducing and correctly managing waste.
The Roca Awards to the Hotel Initiative, which celebrate their 25th anniversary this year, were presented at the Roca Madrid Gallery on the 7th June in a ceremony that gathered around 250 guests.
Organized by the magazine Gran Hotel Turismo, from the Curt Ediciones publishing house, the Roca Awards to the Hotel Initiative pay tribute to the hotels and hoteliers for their contribution to a sector that constantly surprises and renovates itself. Therefore, obtaining one of these awards entails an enormous prestige for those who work to improve the tourism industry, which is the main driver of the Spanish economy.
The Roca Awards to the Hotel Initiative are sponsored by Roca, in collaboration with Alvic Contract Experience, Central Hisúmer, Extrem Puro Extremadura, Orac Decor, Rational, Tattoo Contract, Vandemoortele, Vermut El Ingenioso and Viajes El Corte Inglés.