News
Las Caldas Villa Termal, Best Wellness Hotel
06/27/2018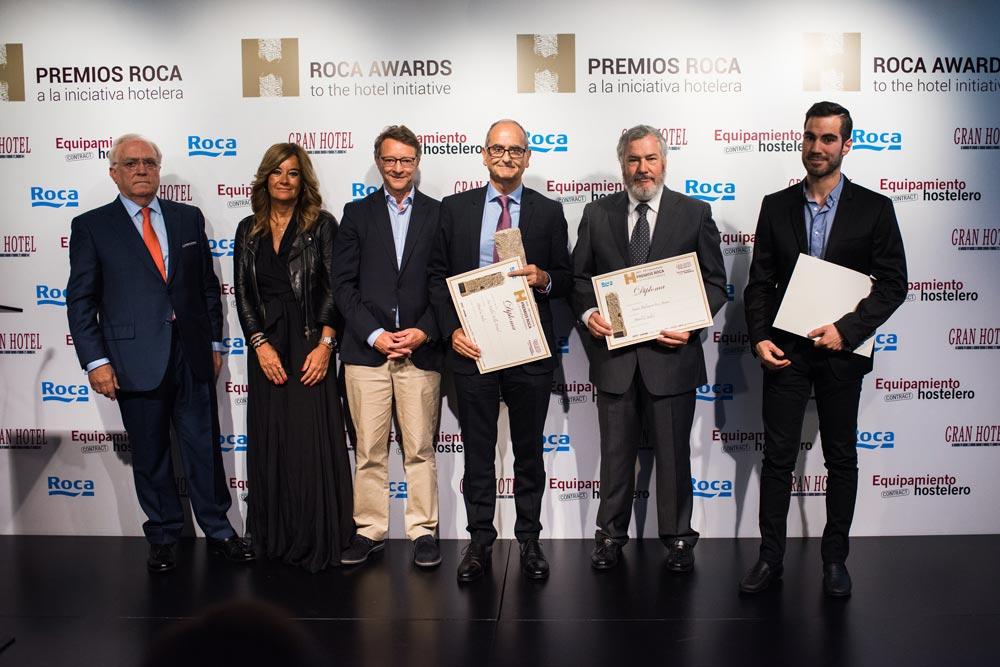 The Hotel Rural & Spa Treixas in Puebla de Sanabria (Zamora), the Santos Balneario Las Arenas in Valencia, the Villa Padierna Thermas de Carratraca in Carratraca (Málaga) and Las Caldas Villa Termal in Oviedo were the four nominees of the 2018 edition of the Roca Awards to the Hotel Initiative in the Wellness Hotel category. The latter won the statuette by Domènec Fita.
Organized by the magazine Gran Hotel Turismo since 1993 and therefore celebrating their 25th anniversary, the Roca Awards to the Hotel Initiative were presented on the 7th June at a gala event celebrated at the Roca Madrid Gallery, with over 250 attendees.
Las Caldas Villa Termal commits to the health and wellness tourism by means of the customized design of programmes aimed at an integral health improvement based on five fundamental pillars: physical activity, healthy nutrition, hydrotherapy, bioenergy treatments and emotional management. Las Caldas is a wellness centre with a very specific feature: its mineral-medicinal waters. The combination of this water and all other techniques applied will help clients recover their energy during their stay. A process based on its own methodology, which provides a fully customized programme to each one of its clients.
Sponsored by Roca, these awards have the collaboration of Alvic Contract Experience, Central Hisúmer, Extrem Puro Extremadura, Orac Decor, Rational, Tattoo Contract, Vandemoortele, Vermut El Ingenioso and Viajes El Corte Inglés.