News
Renovation, a category with a long tradition in the Roca Awards to the Hotel Initiative
02/09/2018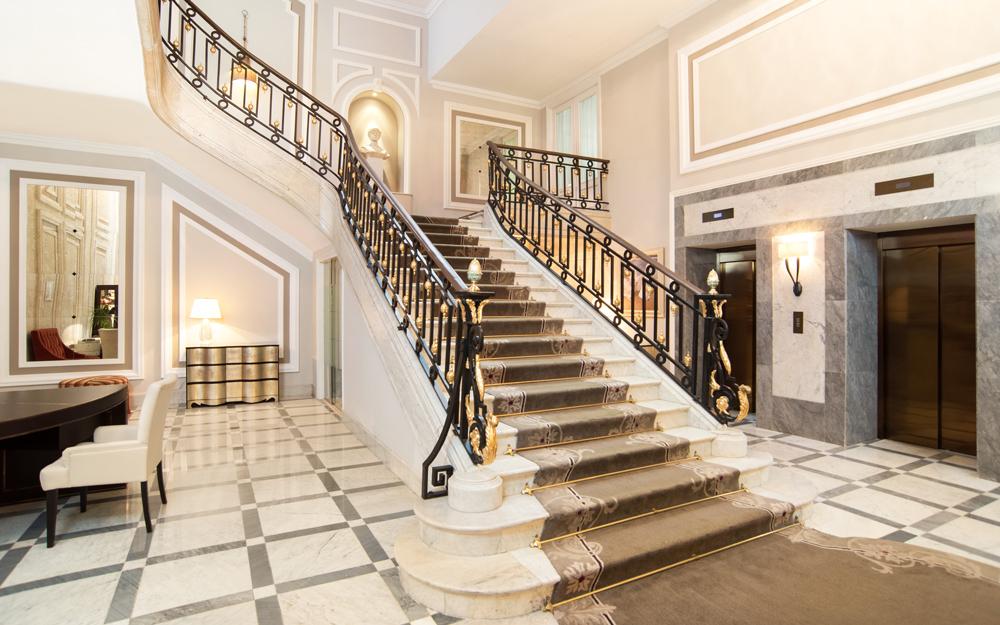 Renovation is one of the categories of the Roca Awards to Hotel Initiativewith more character, as it has been present since the first edition in 1993, when it was won by the Gran Hotel Conde Duque in Madrid. This hotel was followed by the Hotel Real in Santander (1995), the Hotel Palace in Madrid (1997), the AC Diplomàtic in Barcelona (1995), the Husa Princesa in Madrid (2001), La Toja Finesterre in A Coruña (2003), the Hotel Sant Roc in Solsona, Lleida (2006), the Granados 83 in Barcelona (2008),  the Hotel Gran Meliá Colón in Sevilla (2011), the Majestic Hotel & Spa (2014) and the María Cristina, a Luxury Collection Hotel in San Sebastián, Guipúzcoa (see image).
Any renovation works carried out on hotels from the 1st July 2016 until the end of the registration period can submit an application in the Renovation category. The interior design and renovation work of a hotel aimed at the improvement of its services and infrastructures will be evaluated.
The registration period for the awards organized by the Gran Hotel Turismo magazine ends on the 25th April, applications may be submitted on the website of the awards www.premiosrocahotel.com/en/inscripcion
The Roca Awards to the Hotel Initiative, which celebrate their 25th anniversary this year, will be celebrated at the Roca Madrid Gallery on the 7th June.