News
Room Mate Hotels, Best Hotel Chain
07/03/2018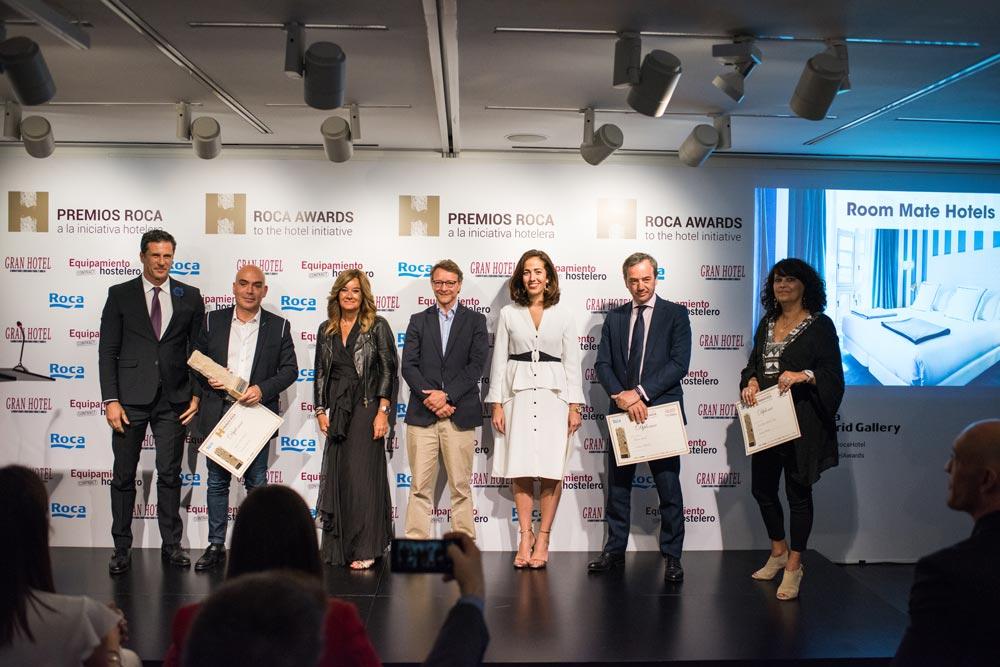 Room Mate Hotels, Best Hotel Chain
Costa Brava Hotels de Luxe, Ilunion Hotels, Meliá Hotels International and Room Mate Hotels were the four hotel chains nominated to the 12th edition of the Roca Awards to the Hotel Initiative. The prize was awarded to Room Mate Hotels and was received by Kike Sarasola, president and founder of the chain and Carlos Marredo, vice president of the group.
Organized by the magazine Gran Hotel Turismo since 1993 and therefore celebrating their 25th anniversary, the Roca Awards to the Hotel Initiative were presented at a gala event at the Roca Madrid Gallery on the 7th June, with the attendance of more than 250 guests.
Room Mate Hotels is a chain with a global and international vision, founded by Kike Sarasola in Spain in 2005. Its philosophy considers that the best way to travel is by visiting friends in each city, friends with whom we share the same lifestyle and who provide us with knowledge and experiences about the city, guiding us. The Room Mate hotels, with 22 open hotels, around 1,500 available rooms and 8 planned openings, are conceived as "homes" that open their doors to travellers who arrive in the city looking for comfort, warmth and the welcoming spirit offered by its great human and professional team to their guests.  
Sponsored by Roca, these awards have the collaboration of Alvic Contract Experience, Central Hisúmer, Extrem Puro Extremadura, Orac Decor, Rational, Tattoo Contract, Vandemoortele, Vermut El Ingenioso and Viajes El Corte Inglés.