News
The Award for Best Hotel Chain is presented again
03/23/2018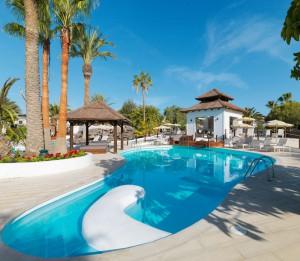 After not being present at the 2016 edition of the Roca Awards to the Hotel Initiative, the Award for Best Hotel Chain is once again presented.
The winners of previous editions were: NH Hotels (1999), Hesperia (2011), AC Hotels (2003 y 2008), Hospes Hotels (2006), Iberostar (2011) and H10 Hotels (2014).
The quality of the premises and the level of the services provided by the hotels belonging to the same chain are taken into account in this category. The capacity to grow and the presentation of innovative proposals that improve hospitality will also be valued.
Any hotel wishing to register for this category may do so until the 25th April on www.premiosrocahotel.com/en/inscripcion.
The Roca Awards to the Hotel Initiative, which celebrate their 25th anniversary this year, are organized by the Gran Hotel Turismo magazine and will be presented at the Roca Madrid Gallery on the 7th June.
The awards are sponsored by Roca in collaboration with Orac Decor, Rational and Viajes El Corte Inglés.