News
The Hotel Glòria de Sant Jaume, Best Singular Hotel
06/28/2018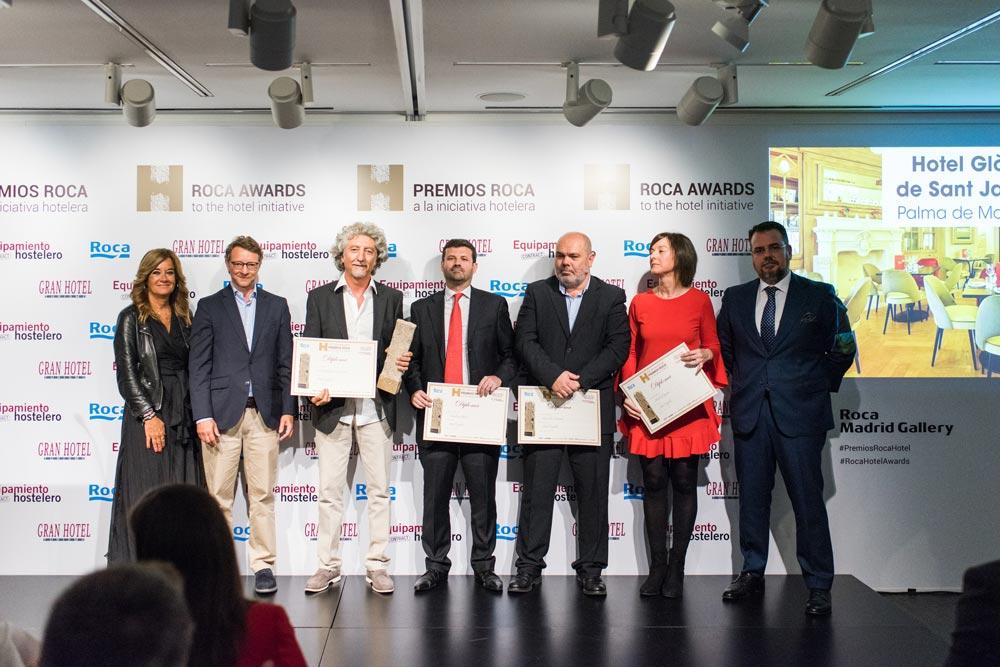 The Hotel Glòria de Sant Jaume in Palma de Mallorca has been the winner of the Roca Award to the Hotel Initiative in the Best Singular Hotel category. The Majorcan hotel was nominated along with the Catalonia Ronda in Ronda (Málaga), the Faro Isla Pancha in Isla Pancha (Lugo) and the Hotel del Juguete in Ibi (Alicante).
The philosophy of feeling in an authentic Mallorcan manor house has been the motto for the meticulous and complete refurbishment of the Glòria de Sant Jaume Hotel. In this way, it has been given back its authentic, yet elegant and warm atmosphere in all the hotel's rooms, whether they be common areas or any of its 14 rooms. This philosophy is also reflected in the fully customized five-star service with a casual and relaxed style to feel even more at home. Each of its luxurious rooms is bright and cheerful. It also has a spa, sauna, swimming pool and roof terrace with jacuzzi and sun loungers, as well as the bar-restaurant El Patio de Glòria.
The Roca Awards to the Hotel Initiative, which celebrate their 25th anniversary this year, were presented on the 7th June at the Roca Madrid Gallery in a ceremony that gathered around 250 guests.
Organized by the magazine Gran Hotel Turismo, of the Curt Ediciones Group, these awards pay tribute to hotels and hoteliers for their contribution to a sector which is constantly renewing itself. Therefore, obtaining one of these awards entails an enormous prestige for those who work to improve the tourism industry, which is the main driver of the Spanish economy. 
The Roca Awards to the Hotel Initiative are sponsored by Roca in collaboration with Alvic Contract Experience, Central Hisúmer, Extrem Puro Extremadura, Orac Decor, Rational, Tattoo Contract, Vandemoortele, Vermut El Ingenioso and Viajes El Corte Inglés.