News
Wellness, a historic category at the Roca Awards to the Hotel Initiative
03/12/2018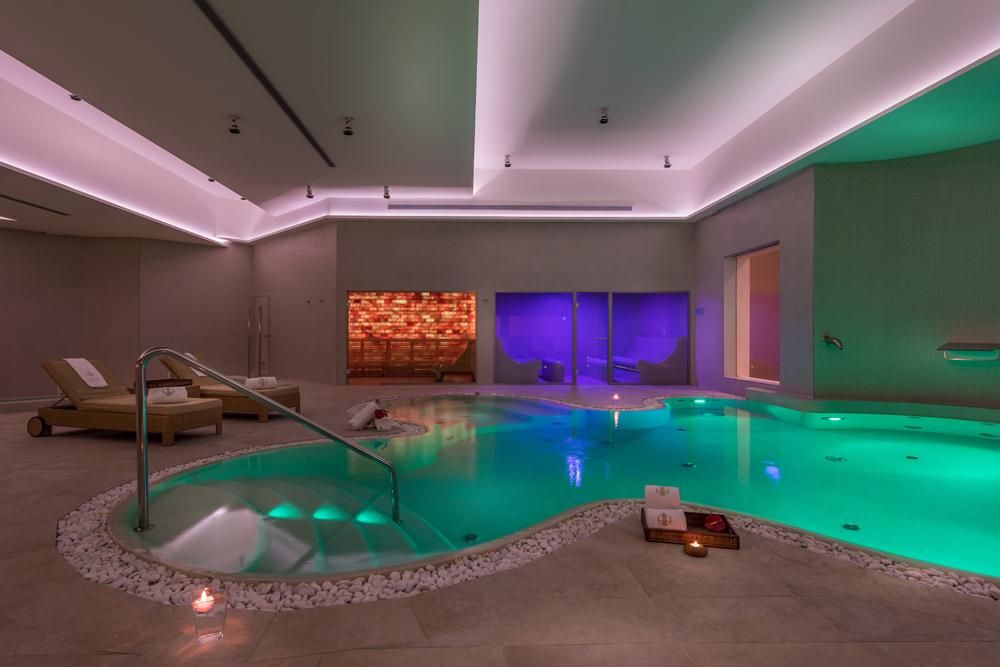 A legendary category of the Roca Awards to the Hotel Initiative is the Best Wellness Hotel, a category to which those establishments that offer the complete service of thermal treatments, thalassotherapy, anti-stress therapies, beauty treatments, etc. can opt for. The state-of-the-art equipment and a range of services including food or physical activities allowing people and event planners to keep a healthy lifestyle are taken into account.
The winner of the 2016 edition was the Healthouse Las Dunas Health & Beach Spa in Estepona (Marbella) –in the image–.  Previously the winners of Best Wellness Hotel were the Gran Hotel Las Caldas Villa Termal in Oviedo (2014), the Balneario Alhama de Aragó in Zaragoza (2011), Panticosa Resort in Huesca (2008), the Balneario Blancafort de La Garriga, in Barcelona (2006), the Hotel Balneario Isla de la Toja, in Pontevedra (2003), the Balneario Meliá Mondariz, in Pontevedra (2001), the Gloria Palace in Gran Canaria (1999), the Hotel Termes Montbrió in Tarragona (1997) and the Termes La Garriga in Barcelona (1993).
Registration for all categories of the Roca Awards to the Hotel Initiative is open until the 25th April on http://www.premiosrocahotel.com/en/inscripcion
The Roca Awards to the Hotel Initiative are organized by the Gran Hotel Turismo magazine and will be presented at the Roca Madrid Gallery on the 7th June.
These awards are sponsored by Roca with the collaboration of Orac Decor, Viajes El Corte Inglés and Rational.